Gearbox Repair Or Replacement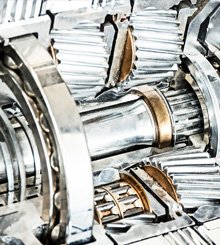 When your gearbox is in need of emergency repair David Byrne Auto Repairs experienced team is rapidly accessible and work with you to minimise costs and get your gearbox up and running in the shortest possible time.
Repairing an existing gearbox to a good as new standard can cost 40% less than a replacement unit and can even reduce turnaround time.
If you are in need of emergency gearbox service and repair
call our helpline on: 051 428 080
We can repair gearboxes in all types of manual vehicles, though currently do not fit or repair automatic gearboxes. When possible, we will repair your existing gearbox or use a reconditioned gearbox to lower the expense to you – it is your choice. Gearbox replacement can be a long and difficult process, but thanks to our expertise and technical experience, we can provide the best and fastest service available. Gearbox oil changes are a standard part of the service.
Gearbox Inspection
If you feel that your gearbox is not functioning properly call in to us. Before any work is undertaken on your gearbox our skilled technicians will always carry out a check. This will help to clarify whether any gearbox faults are apparent and will determine the nature of the work that may need to be carried out. There is no obligation and we will advise you if you need your gearbox repaired or replaced.